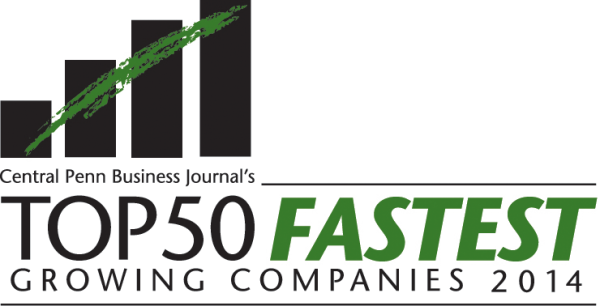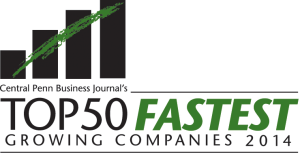 Middletown, PA July 2, 2014 – Premiere #1 Limousine Service is proud to announce that is has made the Central Penn Business Journal's 18th annual list of the Top 50 Fastest Growing Companies with increasing revenues. This is the 1st time that Premiere #1 Limousine Service has achieved this milestone.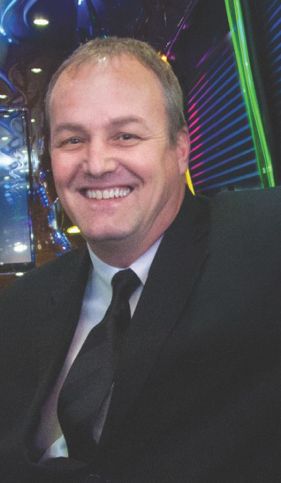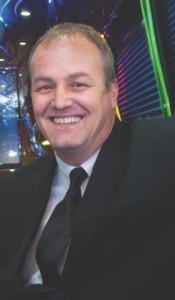 "You have no idea how happy I was when upon receiving notification that we were selected for this list" said Douglas Rydbom, Sr. Member of Premiere #1 Limousine Service. "All of the employees work hard and take pride in contributing to our growth. It's great to talk around the office about or success, but submitting our revenue reports and letting the numbers talk for themselves is extremely gratifying."
In order to be eligible for consideration, companies were required to show revenue of at least $500,000 in each of the fiscal years ending 2011, 2012 and 2013, as well as revenue growth in 2013, as compared to 2011. For-profit entities that are headquartered in Adams, Cumberland, Dauphin, Lancaster, Lebanon, Perry or York county were eligible for nomination.
The presenting sponsor of the program, SF&Company, calculated the nominations and then ranked the companies according to revenue growth over the three-year period. Both dollar and percentage increases were taken into consideration. This ranking formula led to the list of winners.
Premiere #1 Limousine Service, and the other 49 winners, will be honored at an awards breakfast on Monday, September 22, 2014, when their ranks will be revealed. A complete, ranked list of honorees and profiles of each company and their financial growth will be published in a special supplement of the September 26 issue of the Central Penn Business Journal.
Top 50 Fastest Growing Companies is a program of the Central Penn Business Journal and is presented by SF&Company. Additional sponsors include: Comcast Business; Eckert Seamans Cherin and Mellott, Hartman Executive Advisors, Highmark Blue Shield, Mass Mutual, H.B. McClure Company and Weber Insurance. For more information about the awards, please visit www.CPBJ.com/events.
###
About Us


Premiere #1 Limousine Service has provided luxury transportation services in Central PA for 13 years. In March 2009, a new owner acquired the business and has since expanded the fleet to include S and E class Mercedes, SUVs, passenger vans, corporate limousines, minibuses and luxury motor coaches. With a combined total of 35+ years in the transportation industry, the principals have a highly capable and experienced management team in place. Our discerning, upscale clients demand safety, quality, and exceptional value, which we consistently deliver. For more info go to Premiere1Limousine.com, or call 717-616-8995.
Connect with us! LinkedIn | Facebook | Twitter | YouTube | Pinterest | Blog