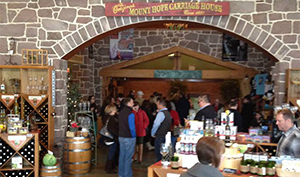 Tours
Wine & Beer Tours, Weekend Getaways and More.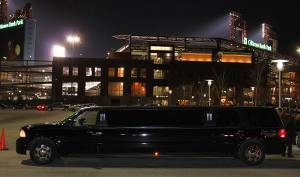 Special Events
Grab Your Friends and Family for Awesome Special Events!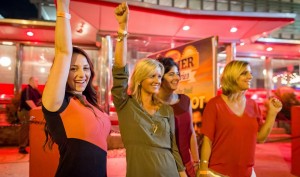 Special Deals
VIP Wrist Bands and Other Special Deals
Premiere #1 Limousine Specials- Bus Tours and Limousine Transportation
Have you been searching everywhere for getaways in PA that let you try and see new things? Book a Premiere #1 Limousine special tour! Our company has led the way as the most trusted limo rental service in the Susquehanna Valley since we opened our (limousine) doors. Our relationship with customers is built on trust, dependability and affordable luxury. If you assumed that a limousine ride from your home in Camp Hill, Mechanicsburg or Hershey was too indulgent, take a look at some of our specials. You'll see travel to local places in a whole new light!
Where Will You Go With Premiere #1 Limousine Specials Packages?
Each month, Premiere #1 Limousine offers a wide variety of special events, including a variety of bus tours. Some of the most popular tour specials we have recently offered include:
Wine Tours – Did you know that there are plenty of wineries filling the countryside of central PA? Many people who live in the area are surprised to learn that fine wine may be right around the corner. If you've never tasted the wines made locally in Dauphin, Lancaster, Cumberland and other regional counties, it's time to get your grape on! Our wine tours take you to several wineries and remove the worry about having a designated driver. You can safely indulge without concern for your security or the security of anyone in your party. Let our dependable, screened chauffeurs make your trip easy from beginning to end. Why travel too far from home for a quality wine tour, when Premiere #1 Limousine offers the best wine tasting tours in PA?
Brewery Tours – The microbrew has come of age and so have our fantastic brewery tours. If you love trying out unique brews, this tour is ideal. Bring along some buddies, or go solo and meet new friends during your bus tour to breweries in the Valley. You might just discover a new favorite IPA or lager!
Weekend Getaways – Why spend only one day enjoying your Premiere #1 Limousine service when you can enjoy two days? Our weekend getaways are designed to include an overnight stay at a beautiful hotel as part of the package price. This gives you the ability to book everything you need with one call to us. You'll get all the benefits of a vacation without having to do the work yourself. These specials incude a huge variety of options, such as an afternoon at a baseball or football game, a weekend getaway at a casino, or an afternoon paintballing with your friends and family.
Bachelor and Bachelorette Parties – Are you planning a bachelor or bachelorette party in the near future? Trust Premiere #1 Limousine for all your party bus dreams. We'll make sure you and your friends celebrate in clean, comfortable style. From the moment you step foot in any of our vehicles, you'll know that you're in dependable hands. Live it up, limo style!
Why Plan When We Have Everything Included?
Lancaster, PA locals know we're the perfect party planners—we do the work, so you don't have to! We can make all the arrangements to make sure your event goes off without a hitch, whether it's a romantic evening, birthday party, girls night out, bachelor party, corporate event or leisure including wine and beer tours.
Whether you're visiting or live in Harrisburg or Hershey, tours can be a fun way to get a new look at Central Pennsylvania. Thought you had seen it all? You might be pleasantly surprised when you go wine tasting or brewery hopping in central PA! Want something a little more suited just for your tastes? We can even help you plan a customized evening out for you and your loved ones or for a large party. Above you'll find all the details you need to plan the perfect evening. Make sure to check back regularly, as our specials change frequently. We offer seasonal specials such as NYC trips during the holiday season and trips to baseball games during the summer. Feel free to contact our office in Middletown with any questions about our current specials.
At Premiere #1 Limousine, our goal is to make every occasion special and our special packages are the perfect way to do so. These specials have quickly grown in the Harrisburg area because they are all-inclusive, so minimal planning is required for a great day or night getaway. Contact us today to plan your next day, evening or weekend outing.