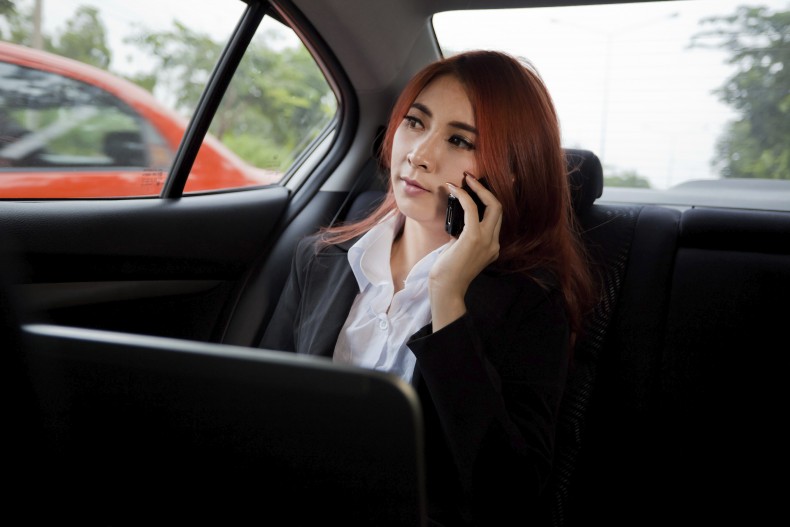 As experienced corporate travel specialists, Premiere #1 Limousine will provide the ultimate service for your organization's transportation needs.
AIRPORT TRANSFERS
MEET & GREET SERVICES
POINT-TO-POINT TRANSFERS
BUSINESS MEETINGS
Premiere's corporate clients know exactly what they want – luxury accommodations and precise scheduling.  We provide just that with online reservation capability with instant confirmation, immaculate vehicles and professional chauffeurs.
Our impeccable limousines, sedans, vans and mini-buses will provide trouble-free transportation for your event and are the perfect way to convey your organization's high standards. Our account managers will assist you in planning and scheduling transportation needs, with attention to budgets, trip details, and maintaining high-quality service. All of these characteristics have been the fundamental principles of our success that has lead Premiere #1 Limousine to be recognized as the leading transportation service provider in the Central PA  area.
Why Do You Need a Limousine Chauffeur for Your Next Business Meeting?
Limousine chauffeurs do more than just drive you from place to place. They take the whole driving experience off your plate so you can focus on the task at hand.
Harrisburg and other areas around Pennsylvania have no shortage of places where you can rent a car, but that requires going through the process of checking in, finding your car, getting accustomed to it, figuring out driving directions, getting there, parking, etc. None of these things have anything at all to do with your business meeting.
If you've got to give a big presentation, your company is pitching a new client or you're bringing a new idea to the business that you hope will capture the CEO's interest, you want to be as fresh as possible. You want to show up in a professional manner that inspires confidence, and feel relaxed, prepared, and ready to go. If you're struggling with a rented car, that's not so easy, especially if you're coming from a long, crowded, unpleasant plane flight.
Premiere #1 Limousine Service takes all those concerns away. You are picked up in a luxury vehicle exactly when you need and expect it. Our limousine chauffeur determines the best way to get you to your destination so you don't have to worry. In the meantime, you can prepare your presentation, collect your thoughts, or just relax so you're ready to put your best foot forward. Anyone who sees you arrive will also see the care you put into your work, as you project an air of quality and excellence.
Our limousine chauffeurs are highly trained and chosen for their skill, level of professionalism and knowledge of the central Pennsylvania area. We know when you have an event to get to, you need to be there on time. That's why we supply limousine chauffeurs who show up promptly and know the best way to get you to your location in the scheduled timeframe, while always prioritizing your safety.
Because of Premiere #1 Limousine Service's easy online reservation platform and virtually instant reservation confirmation, you can relax and stop worrying about transportation to and from your event as soon as you contact us. From start to finish, Premiere #1 Limousine Service prides ourselves on making sure you get nothing but the highest-quality service and experience.
Experience the peace of mind of being just one call away from a reliable and hassle-free trip. Premiere #1 Limousine ensures that corporate transportation always reflects class and distinction in order to leave a positive impression. To learn more about our service, the areas we cover, our reservation system or to get a quote or make a reservation, contact us now using the information below. We look forward to being your trusted transportation service in central Pennsylvania.
EXECUTIVE LIMO SERVICE
First impressions matter, especially when you're trying to stand out with a prospective client or business contact. Premiere #1 Limousine helps you make a splash by taking business travel off your mind and letting you concentrate on being the best in your industry.
Whether you need transportation to and from the airport or you have a few important meetings set up throughout the day, our chauffeurs are ready to do the driving for you. Our service leaves you free to conduct business as you travel from point A to point B. Hiring an executive limo service is convenient and practical. Plus, arriving in a pristine, gleaming limousine helps you show clients and business partners just how seriously you take your commitment to quality.
Why rent a car and try to shuttle yourself from place to place? Whether you know the Harrisburg area well or not, you deserve the reward and efficiency of hiring a private limo service. Let us take care of the details so you can take care of growing your business.
EXECUTIVE CAR SERVICE
Forget about trying to get a taxi or use a ride-hailing service to transport you from one business meeting to the next. With those types of transportation options, you can easily end up paying too much and getting too little in return. Besides, you can't be sure your driver is professional, the vehicle will be sanitized properly or you'll get to your destination on time.
When you choose Premiere #1 Limousine's executive car service, you can be sure that your car will look high-end — and the experience will feel high-end, too. Your personal driver will be polished, respectful and punctual. Our drivers work with our Dispatch Department to maintain exceptional levels of timeliness. Stop worrying about whether your driver will be at the airport or your meeting site on time.
Let's face it — business has never been more competitive. Why give someone else the chance to outshine you? Arrive in style and refreshed after a ride in one of our executive cars. Remember that each of the cars in our executive fleet can seat a couple of adults comfortably, allowing you to travel privately with your business companion or client.
EXECUTIVE SHUTTLE SERVICE
Do you need a shuttle service? Trying to rent a shuttle vehicle yourself can be a hassle, especially if you're trying to focus on corporate endeavors. Instead, let our Premiere #1 Limousine drivers professionally take you where you need to go in one of our luxurious sprinter vans.
Sprinter vans are a terrific alternative to 8-person limousines. In fact, some of our shuttle vehicles can accommodate up to 14 people, with or without luggage and other supplies.
Before and after every ride, our sprinter vans are sanitized. We're meticulous about keeping our fleet spotless. That way, you can make the best possible impression on your clients or coworkers.
Making your business look better? That's our business. So next time you have a larger group that deserves to get around the Harrisburg region in style, book a reservation for executive car and limo services with Premiere #1 Limousine.
Request Additional Information