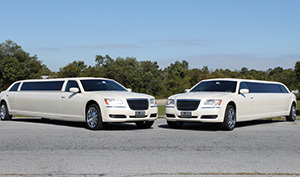 Looking for a great way to build team morale at the office or want to have a fun and unique birthday celebration?  A limousine scavenger hunt is the perfect way!
It's as easy as:
Renting a couple vehicles.
Dividing your group into teams.
Giving each team a list of tasks and items to collect.
Setting a finish time and place.
Racing off with professional drivers at the wheel (who know how to get around town).
Meeting at your designated time/place to tally up points for all items.
Reminiscing about your fabulous time on a Premiere #1 Limousine scavenger hunt for weeks, months or even years to come!