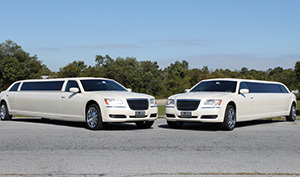 Looking for a great way to build team morale at the office or want to have a fun and unique birthday celebration?  A limousine scavenger hunt is the perfect way!
It's as easy as:
Renting a couple vehicles.
Dividing your group into teams.
Giving each team a list of tasks and items to collect.
Setting a finish time and place.
Racing off with professional drivers at the wheel (who know how to get around town).
Meeting at your designated time/place to tally up points for all items.
Reminiscing about your fabulous time on a Premiere #1 Limousine scavenger hunt for weeks, months or even years to come!
Sample Itinerary for a Scavenger Hunt:
Pick up at your residence.
Drive to the Sugar Shack and give each child $5.00 to make their own goodie bag.
Make a quick stop at Chocolate World and take a ride on the free chocolate tour.
Head over to Starbucks and grab some Hot Chocolate
Grab some pizza at Jo Jo's
Drive back home and finish the party with cake and ice cream
Call 717-616-8995 with any questions.
Request Additional Information