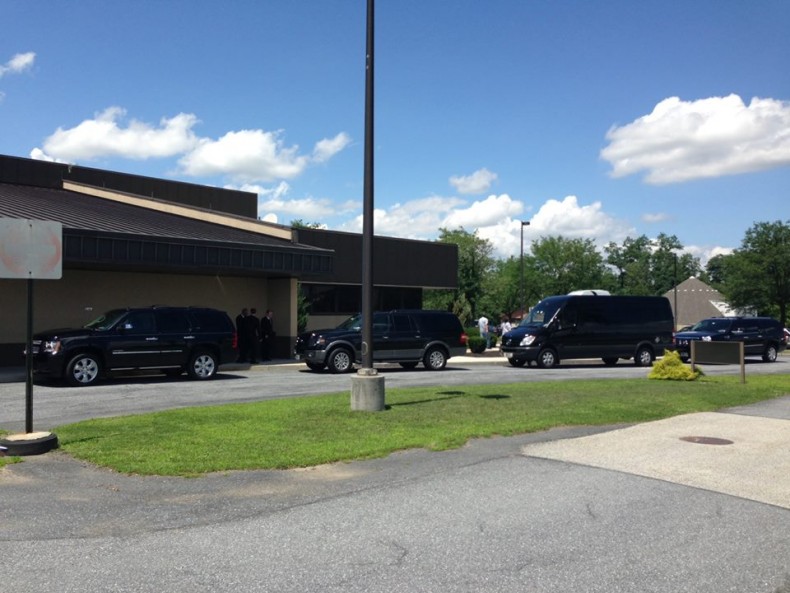 Our children are our greatest joy. Let the professional chauffeurs of Premiere transport your children safely to and from college or the airports.
Getting Your Child to and From College With Premiere #1 Limousine Service
College can be an exciting and somewhat scary time for both parents and their college-age children. For many kids, it's their first time being on their own, and it's often the first time parents have had to let their children out of their sight for an extended period of time and trust they're going to be okay.
Instead of adding to the stress of getting your son or daughter to college, why not make things easier by arranging car chauffeur service? If you're located in or around Harrisburg, Pennsylvania, or the central Pennsylvania area, arranging for Premiere #1 Limousine Service to take your child to or from the airport or their college can be a great idea for a number of reasons.
Benefits of Chauffeur Service for College and Airport Transfers
For one, you don't have to deal with the issue of a car for your child. Perhaps your child doesn't have his or her driver's license yet, or you're not ready for them to drive their own car. If driving to school is the only way to get there and parents are not able to do it, this could be a real problem. With chauffeur service, it's no problem at all. We pick your child up and drop them off, so your car doesn't enter into the equation at all. There's no need to worry about filling your gas tank, a possible breakdown or parking when you arrive.
Even if you are able to take your child to school or bring them back, it may not be practical. Sure, you want to spend as much time with your children as possible, but if their school is hours away, driving there just to turn around and drive back can be exhausting. If you've got multiple children going to different schools, it's impossible. Sure, your kids might appreciate you taking the time out to drive them all the way to school, but there's a good chance they'll appreciate being able to ride the whole way in the comfort of a luxury limousine car with chauffeur service even more.
If your child is coming home from a long semester of college, the last thing they probably want to do is get off a long airplane flight and have to cram themselves into a taxi, or even the family car. Getting off that plane and seeing a chauffeur waiting for them to take care of everything can be a great way to welcome your son or daughter home from a taxing semester at school.
Premiere #1 Limousine's online reservation system and virtually instant confirmation makes the whole process easier. To find out more about our specials, service areas, quotes or reservations, simply fill out and submit the form below today.
Request Additional Information