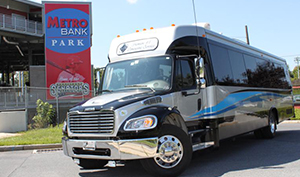 Whether you are a die-hard Hershey, Harrisburg, Philadelphia, Baltimore or State College sports fan or are visiting the area from out of town to support your favorite team going up against one of our own, Premiere #1 Limousine provides professional sporting event transportation services to take your experience from ordinary to extraordinary.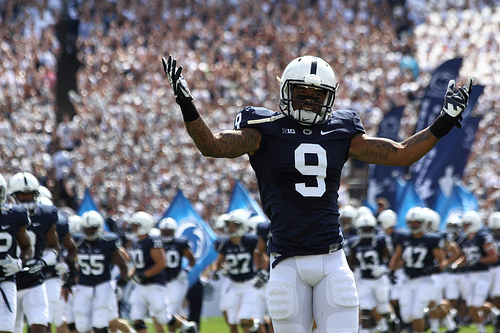 Our professional chauffeurs will pick up your entire group from the location of your choice and drive you to the sporting event. You won't have to worry about finding a parking spot, paying parking fees or meeting up once you have all finally arrived.
We ensure a safe and sober ride both to and from the field. You and your friends can pregame before and during the tailgate, cheer on your team during the game and celebrate wins or losses afterward without fussing over how you are getting back home.
Pre and Post Game
There is nothing worse than sitting in traffic on your way to the game with nothing to do but think about the fun you could be having at the tailgate. When you book your sporting event transportation through Premiere #1 Limousine, you can leave the traveling hassles, traffic, and parking to us while you and your guests sit back and enjoy the ride.
Have a blast in one of our limousines, SUVs, passenger vans or minibusses. No matter what size group you have, Premiere #1 Limousine has the right vehicle for your next sporting event.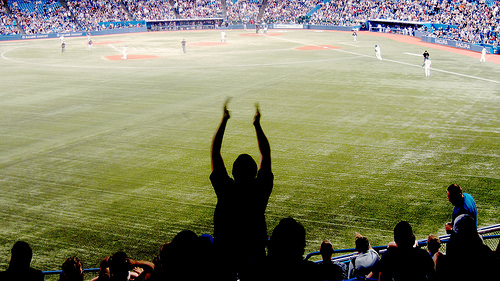 Catch up with old friends and celebrate in your limousine car, SUV, van or bus before you even get to the field. Once the game is over, instead of fighting traffic to get back home, sit back and relax while our trained and professional drivers handle the traffic and road congestion. And the best part is, when you book limo service to a sporting event, you never have to worry about assigning a designated driver.
Packages
We offer the best sports limousine packages around! Our chauffeurs will provide courteous, on-time service while making sure you and your sports fans travel safely to and from your sporting event. Why wait to tailgate until you get to the game, when you can tailgate in your very own party bus equipped with:
Lighting and sound systems
A wet bar
Monitors
Comfortable plush seating for everyone
Whether you prefer watching college or the pros play baseball, football, hockey or basketball, our services are perfect for getting your spirited and lively group to the game hassle-free. Book a limousine chauffeur and party bus to turn your sporting event into an all-day party and avoid drinking and driving.
Safety First
Let Premiere #1 Limousine provide the safest way to travel to and from your next sporting event. After all, safety is our number one focus. In order to personally guarantee the safety of you and your guests while aboard our limousines, our drivers are direct employees who are both experienced and trustworthy. They act in a professional and courteous manner throughout the duration of your ride and provide you with only the best in customer service.
Sporting events should be about getting a little crazy and having a lot of fun, not worrying about cutting yourself off early so you can drive safely back home. Hand over the responsibility for a night to your limousine chauffeur, and experience the game the way it was meant to be experienced, without distractions or interruptions to your fun.
Book Now
Turn your next sporting event outing into a day to remember when you book a chauffeured limousine to transport you and your fellow sports fans to and from the game. By the time you're ready to pack up and head home, you likely won't even remember whether your team won or lost, because you'll be too busy having a blast on your personal party bus.
If you have any questions or concerns about booking, just email info@premiere1limousine.com or call (717) 616-8995. When you are ready to book, we offer both online and over-the-phone booking services to best accommodate your needs and preferences.
Featured Sporting Events