Wedding Limo Service For Harrisburg, PA & Surrounding Areas
Premiere #1 Limousine of Middletown is Central PA's wedding limousine service provider. With over 10 years of serving brides and wedding guests in Harrisburg, PA and the surrounding areas of York and Lancaster, PA, Premiere #1 Limousine has an outstanding reputation of delivering high-class, quality wedding transportation services at competitive package rates. Add to your special day with a luxurious limo.  If you're having a wedding in Harrisburg, PA, you can arrive and ride off in style.
Why Choose a Wedding Limousine Service for Your Wedding Day?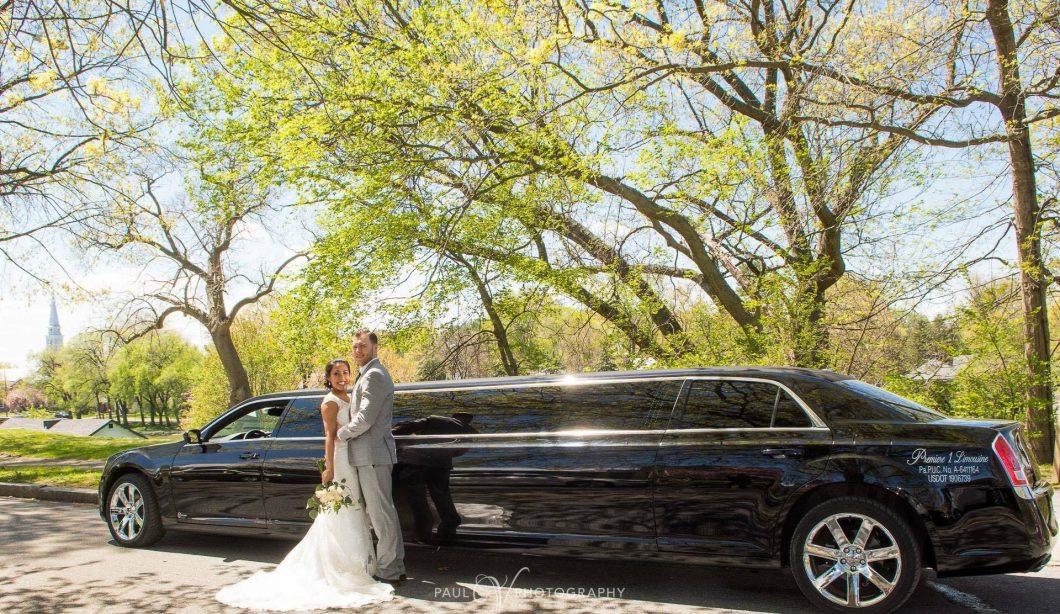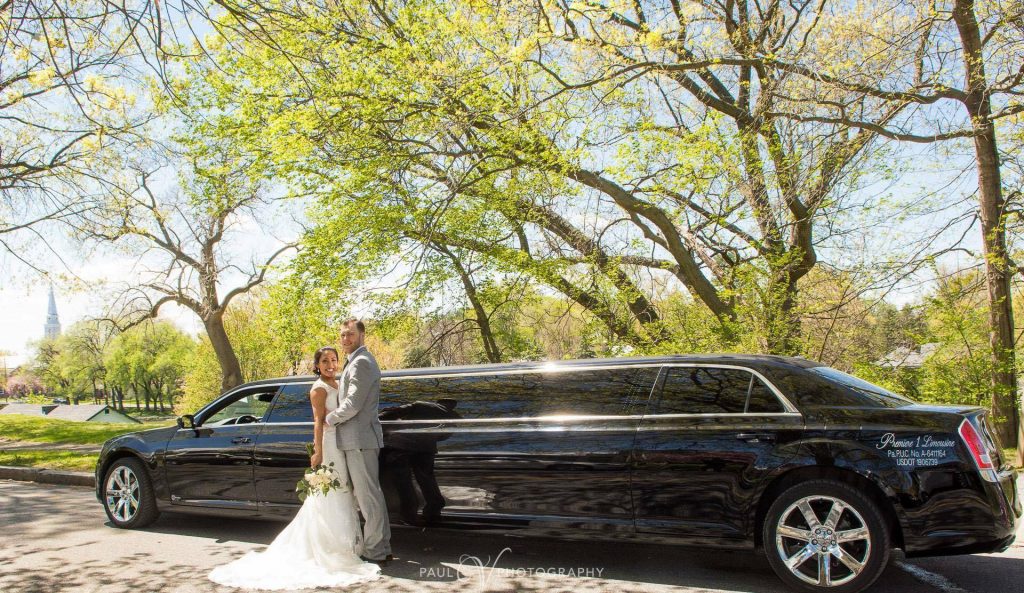 If you're on the fence about using limo services for weddings, you may not realize all the great benefits having a stylish, great-looking limousine at your disposal can bring. Here are a few reasons why a wedding limousine service is a great idea for your special day.
1. Make Your Special Day More Special
How often do you get to ride in a limousine? Your wedding day is the perfect excuse. A limousine is the opportunity to arrive at and leave your wedding in luxury and style, and is the perfect way to let everyone know how special this day is to you.
2. Convenience and Comfort
There's a lot to think about on your wedding day, and what you want to focus on is your loved one and the bond you are about to create together. When you have a limo ready and waiting to take you to the venue, you can relax. Enjoy the comfort of one of our luxurious limousines without having to worry about leaving and arriving on time, finding the venue, navigating traffic and all the other headaches that come with driving yourself.
3. Economy
While limo services for weddings may seem like an extravagant expense, it will probably actually save you money. Our limos can take about 12 people comfortably, so you don't have to worry about arranging and paying for taxis or car services for a bunch of relatives in from out of town. You can just bring them along in the limousine.
4. Keeping the Wedding Party Together
Nothing is more stressful than getting to the wedding venue and realizing that an important member of the party has not arrived. Did they get caught in traffic? Get lost? Oversleep? When you bring the whole party with you in the limo, you know everyone has arrived on time and is ready to go. You can even go over everyone's responsibilities on the way over to make sure everything is set.
You don't even have to worry about wedding party members being delayed while they all search for places to park, because there's no need to park. You can all just get to the venue together and go right into the proceedings.
5. Safety
Your wedding day is a wonderful, amazing day, but it can also be a stressful one, and not one when you or your intended should necessarily be driving. You have a lot more to think about than all the careless drivers out there on the road. A trained, licensed limo driver behind the wheel is just what you need to be sure you'll get to and from the venue safe and sound.
Amid the swirl of excitement on your wedding day, we offer a serene, enchanted journey from the ceremony to the reception and beyond. After the magic of your first kiss as husband and wife and your walk past smiling relatives and guests, your luxurious wedding limousine and private chauffeur will be waiting for you both.
Step in and sink into the elegant comfort of a Premiere impeccable limousine. Steal your first private embrace of marriage. Gaze at each other with all the wonder and delight of beginning your lives together. Your first moments of the most memorable time of your life are spent in the journey from your wedding to the reception.
Trust this time to Premiere #1 Limousine. We believe that our wedding limo service makes all the difference. You'll experience the highest level of professional wedding transportation, and your chauffeur will go out of their way to exceed all of your expectations.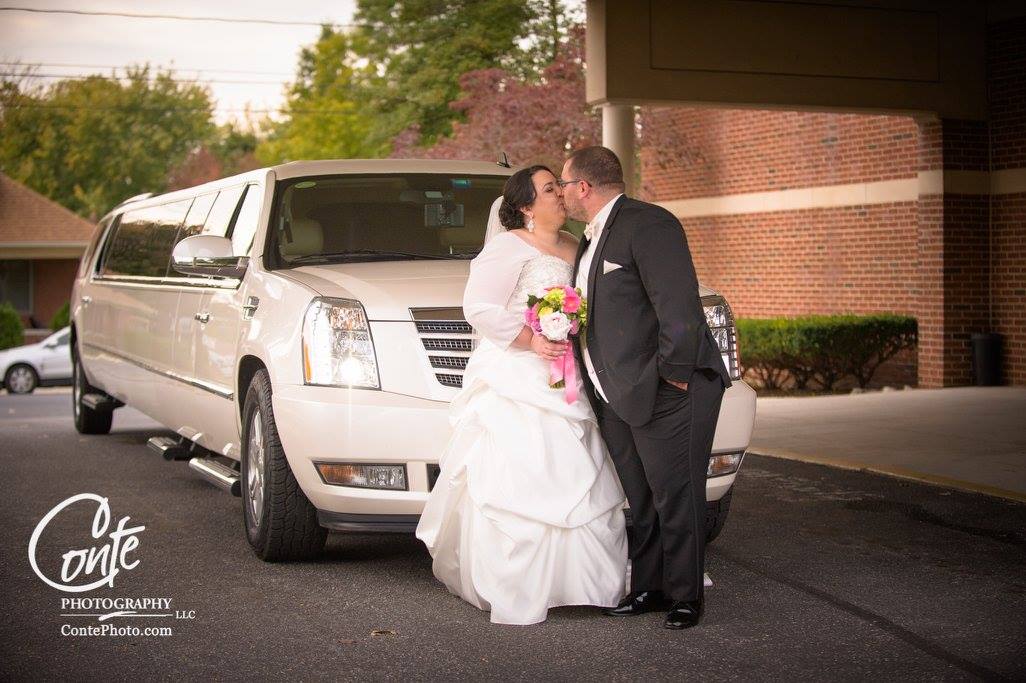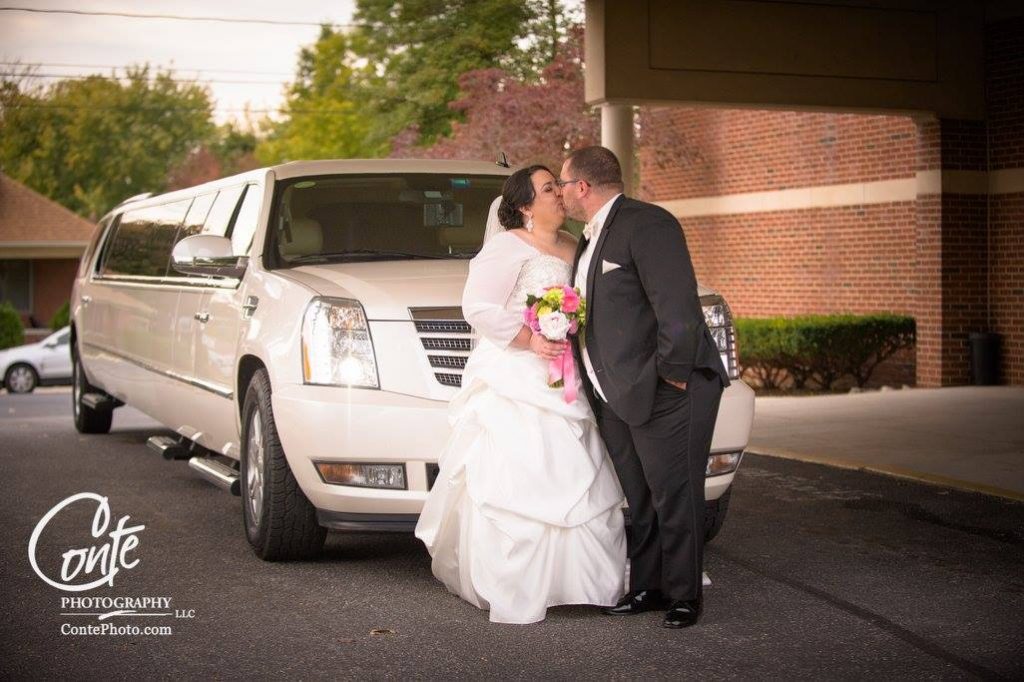 Limousine service for the bride and groom is only part of the transportation to consider for your special wedding day. Premiere #1 Limousine provides transportation for all of your special guests to and from your celebration. Friends and family arriving early? Send them on a Wine Tour. And of course, we will offer safe and reliable transportation back to the hotel from your wedding reception in a luxurious limo. Harrisburg, PA area newlyweds, take comfort in our accredited service.
Don't forget that many of the things that make limousine services for weddings a great idea, like safety, convenience, and style, also make them a great idea for other important events like bachelor and bachelorette parties. Limousines make special days even more special.
WeddingWire Bride's Choice Awards 2013, 2014 and 2015
Central Penn Business Journal Business of The Year 2012
Central Penn Business Journal Top 50 Fastest Growing Companies
The Knot Best of Weddings 2011, 2012, 2013, 2014 and 2015
Harrisburg Magazines Readers Choice 2010, 2011, 2012, 2013 and 2014
24/7 in-house operations ensures you will always speak with a live person anytime you call.
Over 30 privately owned vehicles – large enough to take care of your every need, but personal enough to make your special day extraordinary!
10 years of serving brides

Wedding Limousine FAQs
There are typically a lot of questions that couples have when planning their big day. Here are a few Frequently Asked Questions to help you know the answers without having to look for them. Let us help you make the transportation for your wedding day the easiest part of your planning!
Q. How many hours should I book the limousine?
A. Rent a limousine for at least an extra hour beyond the expected end time. Have the limousine come 15 to 30 minutes early to allow extra time for the photos.
Q. When does the billing for our limousine services start and stop?
A. Charges are accrued beginning at the pick-up and ending at the final drop-off (in some cases driving time applies).
Q. Do you have a minimum hourly requirement?
A. Airport, train station and seaport transfers do not have a minimum. All other service types do require a three (3) hour minimum rental.  This is due to the large expense and cost involved in securing and maintaining the vehicles.
Q. What is the alcohol policy in the limousine?
A. Clients of legal drinking age (21 yrs old in PA) are welcome to bring their own alcoholic beverages.  We recommend dropping them off at our location ahead of time; however you can also bring them with you when upon pick-up. All of our stretch limousines and party buses include glassware and ice service.
Q. Is smoking permitted in the limousine?
A. Smoking is prohibited in all of our vehicles. The Clean Indoor Air Act (CIAA) prohibits smoking in a public place, and the Act's definition of public place includes taxicabs, limousines and buses. Please note that smoking is prohibited regardless if the vehicle is or is not occupied by a passenger. Motor carriers found to have violated the CIAA may be fined up to $1,000.00.
Q. Is the chauffeur tip included?
A. Most companies automatically add an automatic 18-20% surcharge that they claim includes the driver's gratuity.  Most times, the driver never sees the portion that is supposed to be the gratuity.  At Premiere, the gratuity amount is always at our client's discretion.
Q. How much should I tip the driver?
A. Typically a chauffeur is tipped between 10 and 20 percent of the total charge. Chauffeurs prefer a cash gratuity; however, it can also be added to a credit card before or after the trip takes place.
Request Additional Information