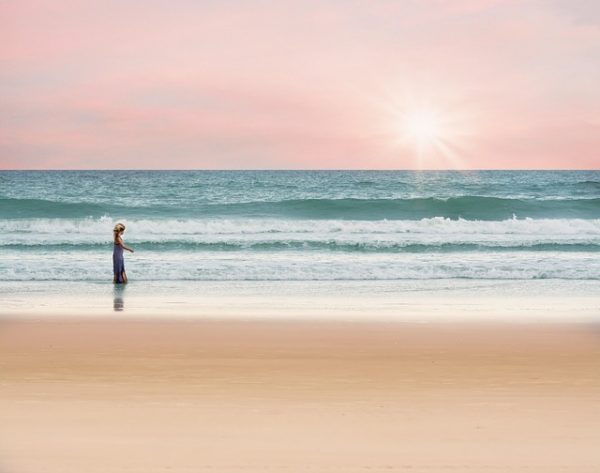 Bus Trips to the Beach
What could be more fun than a day at the beach? Getting there in style! Premiere #1 Limousine can provide you with great beach transportation service to Ocean City, MD and other great beaches in the MD, NJ and DE areas.
Ocean City, MD is a great beach town and a fantastic way to spend a day — and our Ocean City bus trips can get you there fast, safely and in luxurious comfort. We have everything from a 14-Passenger Executive Minibus to a 56-passenger Motorcoach to serve your bus to the beach needs — plus plenty of vehicle options in between.
Why Do You Need a Premiere Limo Bus to Take You to the Beach?
A better question is, why have you never done it before?
Professional driving services aren't just for the rich. We offer very affordable packages that are more than worth it when you consider you don't have to factor in gas, tolls, parking fees or wear on your car, to say nothing of the incredible comfort and convenience you'll enjoy.
One of the toughest parts of organizing a trip to the beach is getting everyone together. Everyone is going to have their own beach accessories and will want to take their own car, meaning everyone arrives at different times, everyone has to search around for parking and everyone has to find each other. That means time wasted scanning the throng of people on the beach to locate your friends — time you could spend enjoying the sand, surf and sun instead.
When you charter bus trips to the beach with Premiere #1 Limo, you don't have to worry about any of that. Your entire group can meet in one place with all of their beach things and our professional chauffeur will come to the location you choose and pick everyone up in one of our top-of-the-line passenger vans or buses. Any vehicle we use will be meticulously cared for, sparkling clean and in great condition.
With everyone in one place, timing is no longer an issue. Everyone gets on the bus at the same time and goes to the beach together. There's plenty of room for everyone — even couples with young children they need to keep an eye on. No one has to worry about dealing with beach traffic — that's our concern now.
When you arrive at the beach, you'll be in a good mood, all together and ready to hit the sand for a day of beach fun with no cares at all.
Once it's time to come home from the beach, you'll probably be exhausted. Between enjoying the sun, splashing around in the waves, building sand castles and all the other beach activities you might participate in, you're ready to collapse at the end of the day, as fun as it is. The last thing you want to do is get behind the wheel of a car — especially if you're still a little sandy and wet from the beach.
Fortunately, thanks to Premiere #1 Limo, you don't have to. Our driver will be there right on time to bring everyone home.
Safe and Fun Beach Travel
Letting Premiere #1 Limo handle your beach transportation services is also a smart move when it comes to safety. When you're coming home from the beach, you're probably not in the best condition for driving. You may be dehydrated and overheated. Your muscles might be sore from swimming in the ocean. These conditions could combine to impair your skills behind the wheel.
Why risk an accident when you can have a highly-trained, professional driver making sure you and your friends and family get home from the beach in one piece? Our experienced, trustworthy drivers are fully courteous and professional and will always make you feel safe and at ease.
Charter Your Next Bus Trip the Beach With Premiere #1 Limo Today!
Make your next group trip to the beach one you'll never forget by booking a Premiere #1 van or bus to get you there. You'll extend the good times by heading to the beach together with your whole group, pushing yourself to the limits of fun all day and collapsing into a cushioned, comfortable luxury vehicle seat to relax on your way home. It's about as much fun as you can possibly have getting to and from the beach!
If you have any questions about how and when to book your Premiere #1 Limo bus trip to the beach, contact us today or give us a call right now at (717) 616-8995.

Request Additional Information