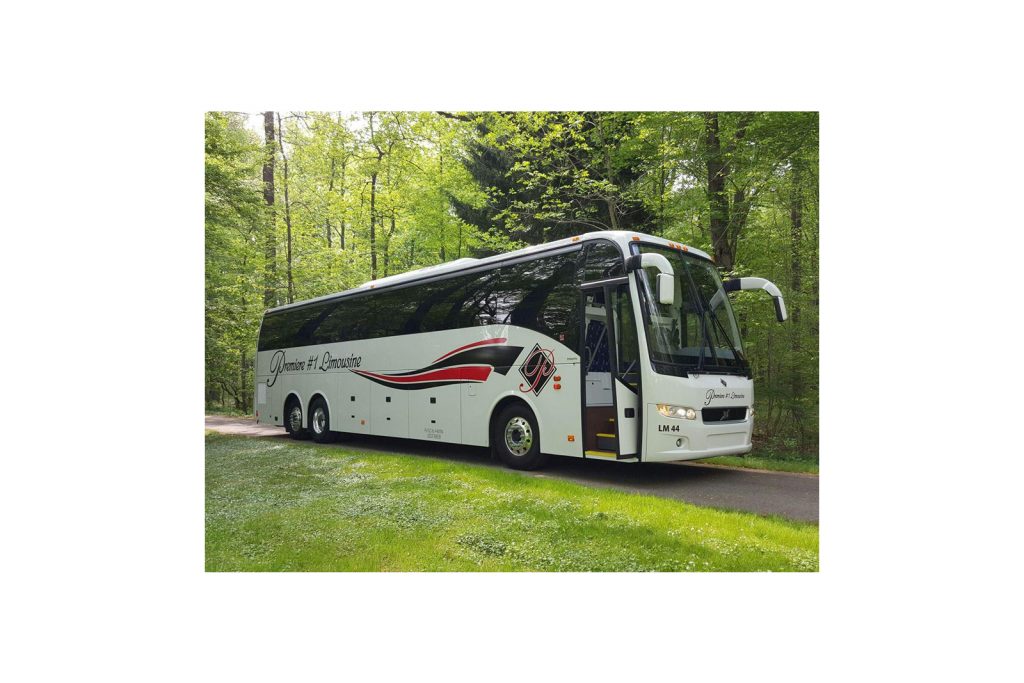 Motorcoach Rentals in Harrisburg, PA Area
If you're looking for a motorcoach rental in Pennsylvania, Premiere #1 Limousine Service is the company to call. Our luxury motorcoach rental prices are highly competitive and we provide the ultimate in professionalism, cleanliness, safety, luxury, comfort and customer service when it comes to your motorcoach transportation.
Why Rent a Motorcoach?
Motorcoaches are becoming an increasingly popular transportation option for people seeking luxury travel for a wide range of reasons. Motorcoaches are very comfortable, so they are suitable for long trips of many miles. They are large, so they're great for big groups. And they can feature amenities that can enhance your trip, like TVs and bars.
Why Premiere #1 Limo for Your Motorcoach Travel?
Premiere #1 Limousine Service are the established professionals in Central PA when it comes to luxury travel. We have a large fleet to accommodate almost any group's travel need. Our vehicles are modern and spotless. Our drivers not only know the areas they drive extremely well, but are also highly-trained driving professionals who will get you to your destination safely, comfortably and on schedule.
They are also trained in customer service, so you will always receive courteous, respectful, friendly and professional treatment from our drivers.
What Events Are Appropriate for a Premiere #1 Motorcoach Rental?
Just about any event where you have a large group that needs transportation can be appropriate for motorcoach travel including:
If you've got a whole class that you need to get to a museum, park or other field trip location, a motorcoach can make it much easier. Kids are likely to be better behaved when they have a luxury motorcoach to enjoy for the trip. You can also have the peace of mind of knowing the students are in the hands of a safe and professional driver — and teachers can focus on the educational aspects of the trip.
Getting family, friends and the wedding party to the venue is no problem with a motorcoach. You don't need to have any concerns about important members of your wedding arriving on time when you put Premiere #1 in charge of the transportation. Our drivers know the areas where they drive and will have no problem getting everyone there in plenty of time to enjoy the festivities.
If you're going to a corporate event with specific goals in mind, it's important for the whole team to be together. With one of our motorcoaches, you can be sure the entire team will arrive on time and ready to achieve your business goals, and you can handle whatever prep you need to do for the event on the ride over.
Support your team by bringing a huge crowd to the game! It's fun and easy with one of our motorcoaches, which allow you and the whole gang to celebrate all the way to the game and, hopefully, all the way home, too.
To find out more about whether a motorcoach is a great idea for your transportation service needs or to book your reservation, contact us today or call us at 717-616-8995 today.