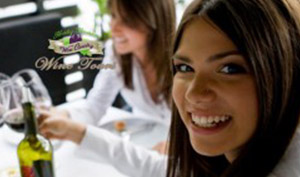 Are you looking for a fun, relaxing way to spend the weekend with loved ones in Hershey, Pennsylvania? Enjoy a scenic tour of the rolling countryside and taste some of the Susquehanna Valley's finest local and regional wines with Premiere #1 Limousine!
Pennsylvania is home to over 200 wineries and over a dozen wine trails. Whether you prefer a crisp glass of fruity white wine or the taste of a rich, bold red, there's a glass of grape for every taste palate on the Hershey Harrisburg Wine Country tours.
Enjoy a Relaxing Wine Tour Weekend Trip

Experiences are great for bringing people together, and they make great gifts. A wine-tasting getaway in Pennsylvania is a romantic, exciting way to celebrate a special occasion or soak up the weekend. With our professional chauffeurs, wine tasting is safer and more luxurious than ever.
Couples and friends can travel in style in one of our intimate luxury sedan or upgrade to one of our stylish stretch limousines. If you're traveling in a larger group, rent one of our spacious charter coaches to travel comfortably and safely. Call 717-616-8995 for more information about group wine tours with us!
What Is Included
Our Hershey wine tours are all-inclusive, cost-effective and secure. When you enjoy a winery getaway in Pennsylvania with us, your tour covers the following:
Two guests
A one-night weekend stay at SpringHill Suites Hershey near the park
A complimentary breakfast
One special chocolate welcome gift
A complimentary bottle of wine
Four hours of transportation by a luxury sedan or stretch limo
Tasting fees at three wineries
Two souvenir wine glasses
Two souvenir wine glass holders
Two souvenir corkscrews
Two souvenir wine cooler bags
Two Panera Signature Sandwich bagged lunches
Why Plan a Weekend Wine Tour With Us?
Forget about picking designated drivers — with Premiere #1 Limousine, you can fully enjoy your wine-tasting weekend. Taste wine to your heart's content and leave the logistics to us!
You can also rest assured knowing we employ our drivers and only work with the best. We screen our driver's backgrounds, skills and service commitment to ensure the safest, most comfortable wine-tasting weekend possible. Our drivers are employees, and we do not work with contractors or third-party services.
Our reservation process is convenient and hassle-free, and we provide free quotes online, by phone or by email whenever you're ready!
Plan Your Next Wine Wine-Tasting Getaway in Pennsylvania
When you want to combine great wine, delicious food and beautiful hotel accommodations, turn to Premiere #1 Limousine. We make planning your next wine-tasting getaway easy and safe with our seamless reservation process, luxury limousines and friendly, professional drivers.
Are you ready to taste wine in style with friends or loved ones? Start planning your next wine-tasting getaway today! Fill out our contact form below, and we'll be in touch with you shortly.
*Last Updated August 14, 2018
Request Additional Information