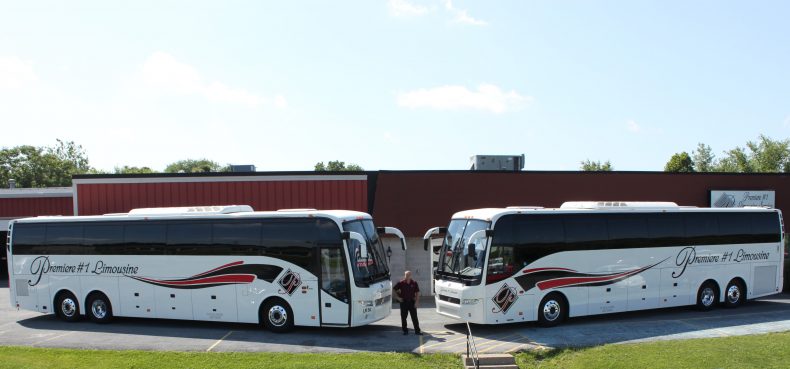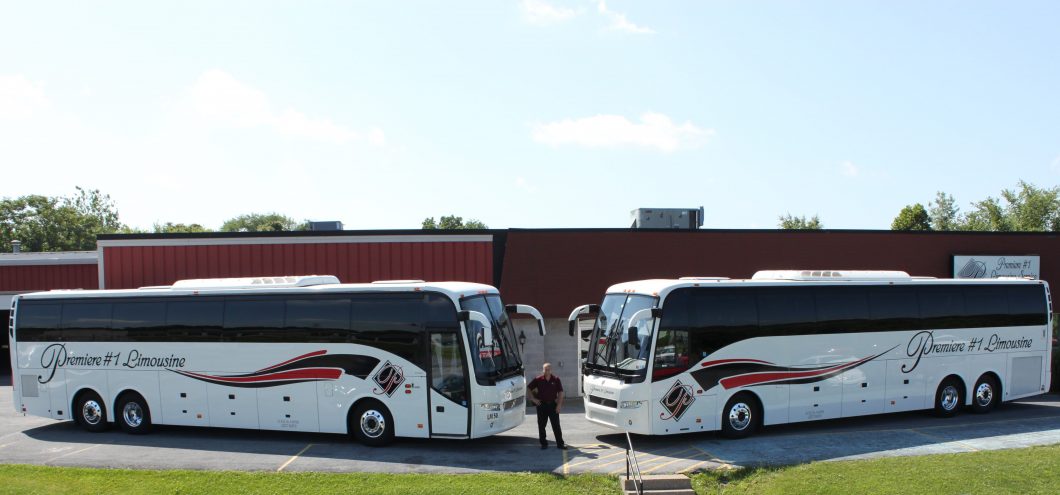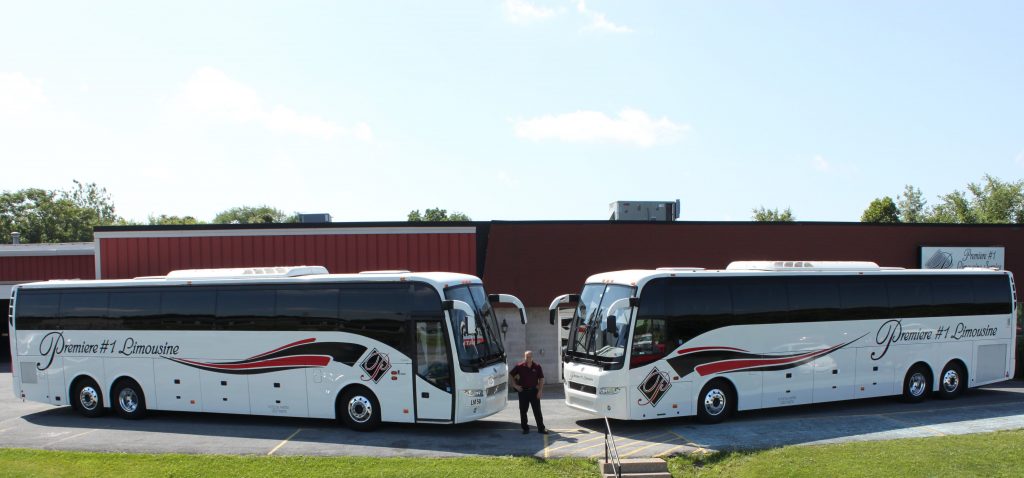 Middletown, PA – Premiere #1 Limousine Service adds a second 56-Passenger Motorcoach, bringing their fleet to 50 vehicles ranging from sedans and SUVs to limousines, mini-buses and party buses.
The new motorcoach is a 2016 model year Volvo 9700, an identical match to the 2015 model that was purchased last year.
The twin motorcoaches were each purchased to meet the demand of the area.
"All the vehicles we purchase are based on our customers' demands," says Douglas Rydbom, Senior Member of Premiere #1 Limousine Service. "The motorcoaches are really customer driven in this area. We found the market here had a demand for the second bus, and we added it for our customers."
As a limousine-based company, the perks of the business translate to the service for the motorcoaches, making it unlike any other bus company in the area.
"We don't just provide drivers for the buses. We provide the same chauffeurs as we do for our limousines," says Rydbom.  "The technology we bring to the bus market is the same technology we run inside of our limousine company. Our customer service and answering the phones for live quotes runs 24 hours a day, seven days a week, unlike any other bus company."
Both of Premiere's motorcoaches were purchased from Prevost dealer David Schmidt in New Jersey.
###
Premiere #1 Limousine Service has provided luxury transportation services in Central PA for 15 years. In March 2009, a new owner acquired the business and has since expanded the fleet to include S and E class Mercedes, SUVs, passenger vans, corporate limousines, minibuses and luxury motorcoaches. With a combined total of 30+ years in the transportation industry, the principals have a highly capable and experienced management team in place. Our discerning, upscale clients demand safety, quality, and exceptional value, which we consistently deliver. For more information, go to Premiere1Limousine.com, or call (717) 616-8995.