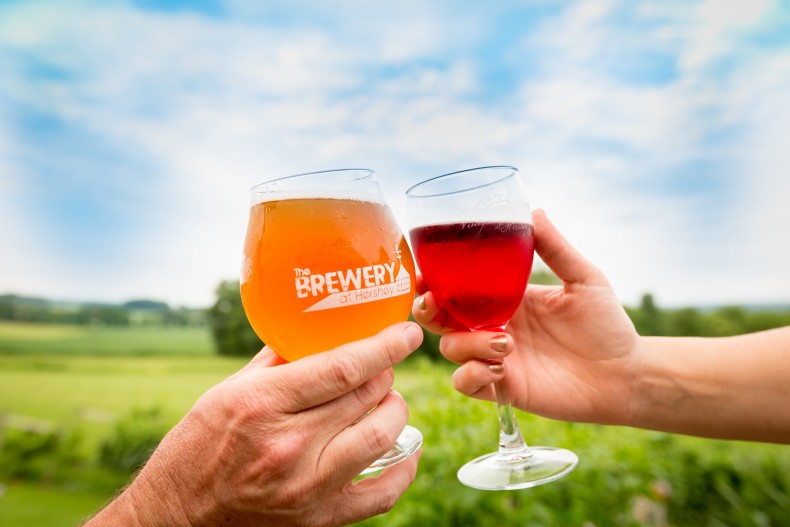 Enjoy a Hershey Harrisburg Beer Country tour that combines great beer, great food and beautiful hotel accommodations.
Start your day by arriving at the SpringHill Suites by Marriott Hershey Near the Park around 12:00 pm. Although you will not be able to access your room at 12:00 pm, when you return from your tour, you will be able to head right to your room. A special chocolate welcome gift will be waiting for you.
Your personal chauffeur will arrive around 1:15 pm with your souvenir glasses, souvenir growler koozies and Panera Signature Boxed lunches. All you have to do is sit back, relax and enjoy a 4-hour beer tour visiting three of the Hershey Harrisburg Beer County's finest breweries.
 What's included?

2 Guests (larger groups, please call 717-616-8995 for pricing)
4.5-Hour luxury sedan transportation (upgrade to stretch limo for an additional $212.00)
Tasting fees at 3 breweries
2 Souvenir beer glasses
2 Souvenir bottle openers
2 Souvenir growler koozies
1-Night weekend stay at SpringHill Suites Hershey Near the Park
1 Special chocolate welcome gift
Complimentary breakfast
Request Additional Information