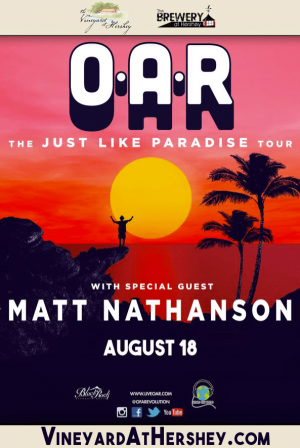 Premiere #1 Limousine has once again partnered with The Vineyard and Brewery at Hershey to offer some incredible packages for the biggest wine and craft beer event of the year.
All hotel shuttles will depart The Vineyard and Brewery at Hershey at 9 p.m.
Package 1 – $495.00 per couple
Overnight stay at Hotel Indigo (August 18)
2 Shuttle Tickets to/from The Vineyard and Brewery at Hershey
Exclusive Guest Area That Includes Tables, Chairs, Attendant & Cash Bar
Lunch for 2
1 Souvenir Wine Bags
1 Souvenir Corkscrews
2 Souvenir Wine Glass Holders
2 Merlot & Pumpkin Beer Release Party Tickets
1 Bottle of Merlot or Twisted Kiss
Add-on – $225.00 per couple
Want to make it a weekend of #wineing? For only $225 more, you can come to town on Friday and enjoy the Vineyard's Decked-Out Live! Friday night with transportation and an extra night at Hotel Indigo included! Once you're checked in, hop on the 4:30 p.m. departure shuttle. The return shuttle will depart The Vineyard at 10 p.m.
Details for this add-on include:
Overnight stay at Hotel Indigo (August 17)
2 Shuttle Tickets to/from The Vineyard and Brewery at Hershey
2 Decked Out Live Tickets
Meet and Greet with a Wine or Beer Maker
Reserved Seating
***Times and Itinerary are subject to change***
***MUST BE 21 YEARS OF AGE OR OVER**